(Jump to Cheap Healthy Meals Directory)
Think you can't eat healthy on a budget? Think again!
Most budget-friendly meals load up on nutrient-poor "filler" foods like rice and beans... macaroni and cheese from "big box" stores... and canned foods.
While these foods might save you money... they'll also make you nutritionally bankrupt.
Here at Meal Genius, we focus our budget meals on high quality, nutrient-dense, fresh ingredients - that fill your belly and nourish your body... without emptying your wallet.
In our Cheap Healthy Meals directory, you'll discover a running tally of our budget-friendly meals which includes:
Breakfast: $1.50 or less per serving
Lunch: $2.50 or less per serving
Dinner: $3.50 or less per serving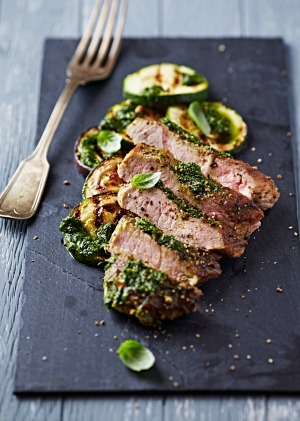 Restaurant Quality Meals at Home (That Cost Less Than Drive-Thru!)
We realize that one of the challenges to eating healthier can be budgetary constraints. And while it's a known fact that you'll pay a little more for healthy, fresh foods, the truth is this...
Eating healthy doesn't have to be expensive!
And to prove it to you, Meal Genius has calculated the cost of every recipe, meal and daily menu in your meal plan.
Not only can you choose your target budget in our Personalization Quiz to keep spending on track and in align with your food budget… you can also visit our directory of Cheap Healthy Meals (below) to add these delicious penny-pinchers to your plan with our super-simple Add to Planner tool.
How Do We Calcuate The Cost of Our Cheap Healthy Meals?
So now you might be wondering – How do you determine the cost per serving on your recipes and menus?
Well, we start at the ground level – attaching the average US price to every single food in our database – including our packaged foods - over 2,000 records (whew!).
From there, our program determines the cost of each ingredient in the recipe (by the gram weight!), adds all of the costs together… and then calculates the cost per serving of our recipes.
These costs are then added up for meals and daily menus to provide you with a Daily Budget Snapshot – the total cost you can expect to pay for food per day based on the meals you have in your plan and the number of eaters in your household.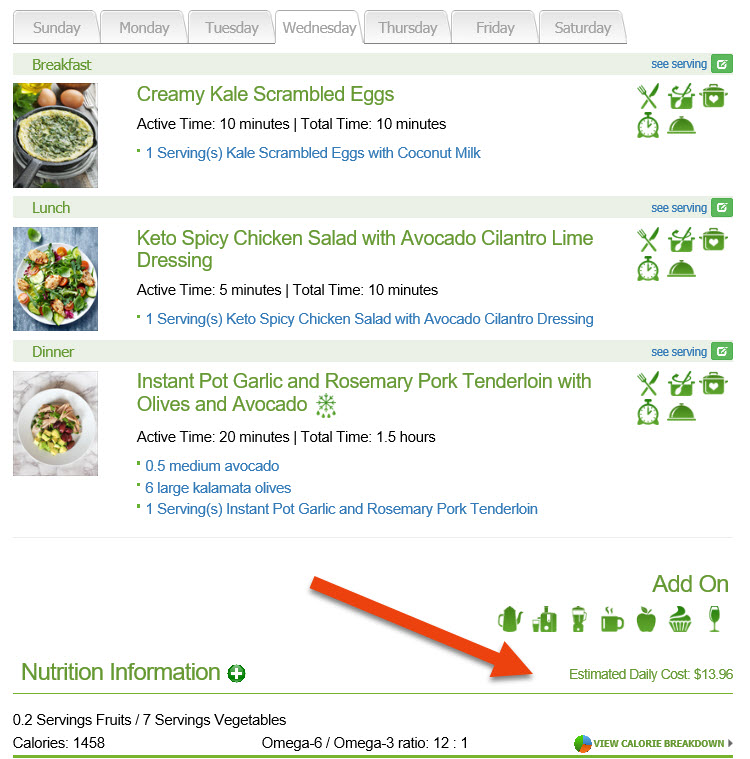 Other meal planning services provide you with a budgetary guide by dollar sign. But we think that leaves a lot of room for ambiguity, so we put the estimated cost right there for you to see…
Cheap Healthy Meals You & Your Family Will Love!
And if you think budget meals means Standard American boxed foods… think again! Take a look at these cheap and healthy mouthwatering meals…
Your Personalized (Cheap) Healthy Meal Plan
Best of all, when you sign up, you can create a personalized budget meal plan to suit your unique needs. You can eliminate allergens and offending foods, scale your meal plan to suit your family's needs, cook ahead and plan for leftovers, add desserts, choose to intermittent fast… and so much more.
Get started with Meal Genius today. We can help to help you maximize your nutrients… while minimizing your expenditures!
Not ready to jump on board just yet? Grab our Starter Kit including a 5-Day Meal Plan, 11 mouthwatering recipes plus Organic on a Budget and The Life-Changing Magic of Meal Planning – absolutely free – and get started saving money - and eating better - today!
Meal Genius Cheap Healthy Meals Directory