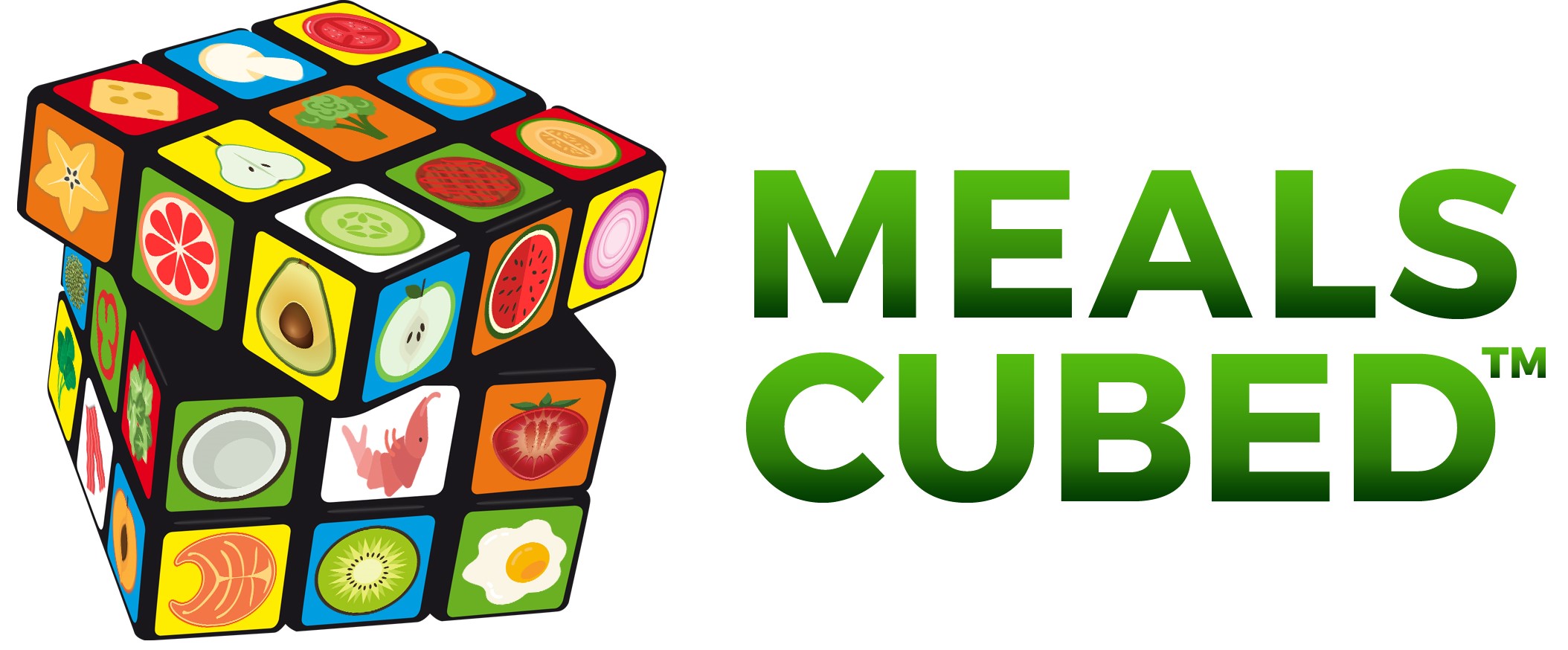 Would you love to enjoy a wide variety of new and delicious meals… but don't want to spend a lot of time in the kitchen?
If so, you're not alone!
In fact, most people who fail at meal planning do so citing the excessive time it takes to plan and prepare healthy meals.
But those days are gone...
Meals Cubed™ : Cook Twice, Eat Six Meals!
Our unique app allows you to transform one recipe into three different and unique meals, helping you to save time in preparation… and beat taste bud boredom.
You'll turn easy Pulled Pork into Southern-Style Paleo Pork BBQ Sandwiches…. Pork and Apple Salad with Zesty Mustard Dressing… and authentic Paleo Pork Carnitas Tacos…

You'll transform a simple Roast Chicken into soul-warming Chicken Zoodle Soup… zesty BBQ Chicken Taco Lettuce Wraps… and creamy Chicken Salad with Grapes…
You'll spin a basic Pot Roast into a comfort food meal of Pot Roast with Carrots and Brussels Sprouts… umami-packed Thai Beef Salad… and even piquant Paleo Barbacoa Street Tacos!
Best of all, the options for the fuss-free meals you can make are practically limitless! You'll find over 500 Meals Cubed Meals in our collection (and we're not even close to being done yet!).
Instant Pots + Slow Cookers: A Meals Cubed Match Made In Heaven
If you have a slow cooker or Instant Pot, you'll love how Meals Cubed works with these kitchen tools. All week you'll enjoy moist and delicious meats tucked into wraps, crowned atop vibrant greens, stirred into quick soups and so much more.
Of course, Meals Cubed scales for your family, ensuring you'll always have the right amount of food for each and every meal!
How Meals Cubed™ Works
When you sign up for Meal Genius, you'll be granted full access to the site and taken to our Personalization Quiz page.
This is where the magic happens!
You choose all of the parameters for your meal plan - from special diets... to servings in your family... macronutrient ratios...food exlusions and much more.
Then, with one simple click, you can include the Meals Cubed option. This will allow you to cook two dinner meals... and transform them into six total dinner meals for the week!
Your plan will include the Primary Meal on Monday night denoted with a green pot icon (shown below)...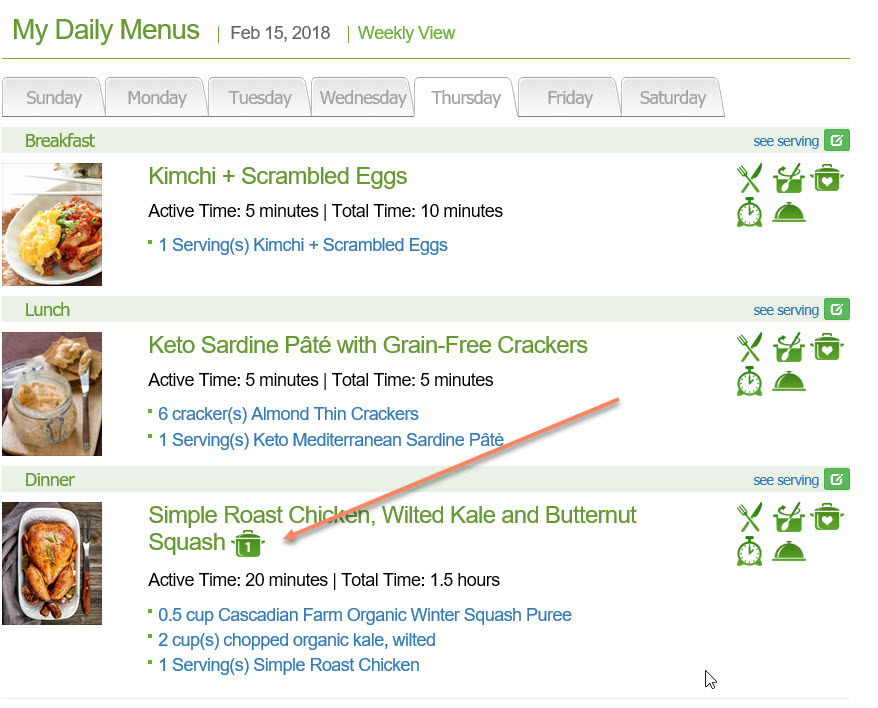 And then the subsequent meals we call Secondary Meals on Tuesday and Wedneday nights, denoted with a green pot icon like this...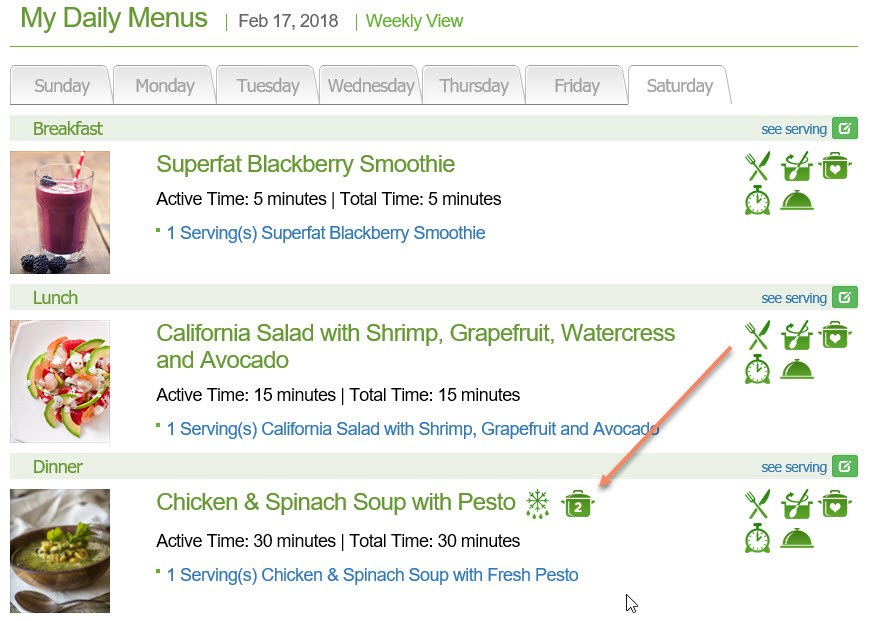 Of course, Meals Cubed is available for every diet plan we offer at Meal Genius - from keto and Paleo to low carb and AIP - ensuring your unique needs are met (and your valuable time is saved!).
What are you waiting for? Start your personalized Meal Genius plan today!