Are you looking for a way to feed your family the healthiest and most delicious meals?
Of course, we're all interested in eating better…
But one of the main reasons we make unhealthy choices is the extensive time it can take to make fresh meals from scratch.
So, what if I told you that you can easily create succulent five-star meals, bursting with flavor and brimming with nutrition… while spending up to 90% less time in the kitchen?
Sounds too good to be true, right?
Well, it's not…
In fact, with a little planning and the right tools, you can prepare the healthiest meals you've ever set on the table… often in a matter of only minutes.
So, what's the secret?
The secret is one of the best kitchen investments you'll ever make – an Instant Pot electronic pressure cooker – paired with your very own personalized Instant Pot Meal Plan.
The Instant Pot Meal Plan: Quick & Delicious Results (Plus Optimal Nutrition)
It is not news that our population is overfed and undernourished. Researchers estimate that the nutrients in our foods have dramatically declined (up to 50 percent in some foods!) due to the depletion of nutrients in agricultural soils.
When you combine this with traditional cooking methods that destroy or drain away nutrients, the result is meals that don't provide the nutrition your body needs.
In fact, many health-enhancing nutrients – especially water soluble ones like vitamin C – are sensitive to heat. But the main reason these nutrients are degraded is because of extensive cooking times (ahem, we're talking to you slow cooker!).
But when you use pressure to cook your meals a' la the Instant Pot, you dramatically slash cooking time and minimize nutrient loss. Let's take a look at the research:
A study published in Plant Foods for Human Nutrition found that pressure cooking was the best method for retaining both vitamin C and beta-carotene in spinach and amaranth. (ref)


Research published in The Journal of Food Science found that pressure-cooked broccoli retained 90 percent of its vitamin C content (compared to boiling and steaming which retained only 66 percent and 78 percent, respectively). (ref)


The Journal of Food Science and Technology reports that pressure cooking increased the beneficial phenolic compounds in bananas, by helping to break the banana's cell walls thus making the nutrients more bioavailable. (ref)
In addition to better nutrient retention, you will also find that pressure cooker recipes taste better too. That's because pressure cooking bathes your food in steam as it cooks. This helps to maintain moisture levels, which translates to juicier, better tasting food.
Say goodbye dry, tough meats and say hello melt-in-your-mouth tender goodness!
And that "tenderness" is a key sign that food is easier for your body to digest, which can make a dramatic impact on the nutrients you absorb…
Get More "Nutritional Bang per Bite" With an Instant Pot Meal Plan
In addition to reducing nutrient loss and maximizing tender, juicy flavor, there are other ways a pressure cooker can benefit your health.
We've all heard the adage, "You are what you eat."
And while this is true, it's more accurate to say, "You are what you absorb."
Boosting digestibility is the key to extracting greater nutritional value from every melt-in-your-mouth bite… and the Instant Pot helps you accomplish this too.
The combination of steam and pressure can make even the toughest meats succulent and tender. But it's not only meats that become easier for your body to assimilate. In the case of the hard-to-break-down proteins in legumes, the pressure cooker has been found to increase digestibility by as much as 84 percent. (ref)
And in addition to maximizing the nutrients you get from your food… cooking with the Instant Pot can also dramatically minimize health-harming compounds in your food.
Reduce Harmful Compounds & Carcinogens with Instant Pot Meals
Reduce Health-Harming Compounds (Including Acrylamide, HCA's, Lectins & Phytic Acid)
There are a number of harmful compounds found in foods, as well as others which can be created by the cooking process.
And research shows the Instant Pot can help in both cases.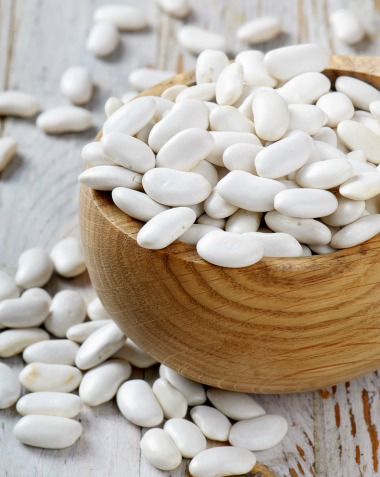 For example, many plant foods (especially grains and legumes) contain phytic acid and lectins. These compounds are known as anti-nutrients, because they can bind to important minerals and make them indigestible.
But anti-nutrients are significantly reduced when foods are prepared in the Instant Pot.
One study, published in Plant Foods for Human Nutrition, found that the phytic acid in peas that were soaked overnight and then boiled was reduced by 29 percent. However, the reduction in phytic acid was almost double (54 percent) when the peas were soaked overnight and then pressure cooked. (ref). Similar results were found with regard to reduction of lectins. (ref)
When food is cooked in pressurized steam, it helps your meals stay moist and succulent. But this isn't just important for your culinary enjoyment… it also a much healthier way to cook.
Cooking your food with methods that involve dry heat, high heat, grilling and frying can cause quite a number of dangerous compounds to form – compounds that were not necessarily your food before it was cooked.
This can include acrylamide, heterocyclic amines (HCAs), advanced-glycation end products (AGEs), lipid oxidation products (LOPs) and more. These compounds are heavily associated with everything from macular degeneration to cancer, heart disease, Alzheimer's and diabetes.
And all of these checmicals are reduced when we choose to cook at lower temperatures, in the moist-heat environment of the Instant Pot. (ref, ref, ref, ref)
So now that you know about the serious health- and flavor-boosting benefits of the Instant Pot, you may be wondering, "So what can I cook in it?"
Virtually anything! Before I tell you about all of the delicious meals you can make in the Instant Pot, I want you to know that you can...
Slash Time in the Kitchen by up to 90% with the Instant Pot
And if all these benefits aren't enough, consider the time and money you can save by pressure cooking more of your food.
With the Instant Pot, you can cook a whole chicken to fork tender in 30 minutes… make shredded pork soft enough to pull apart with a butter knife in less than 2 hours… whip up gelatin-rich bone broth in 30 minutes… cook a large winter squash in 10 minutes… as well as Brussels sprouts (and most other veggies) in less than five!
Take a look at the time reductions of traditional cooking versus Instant Pot Cooking: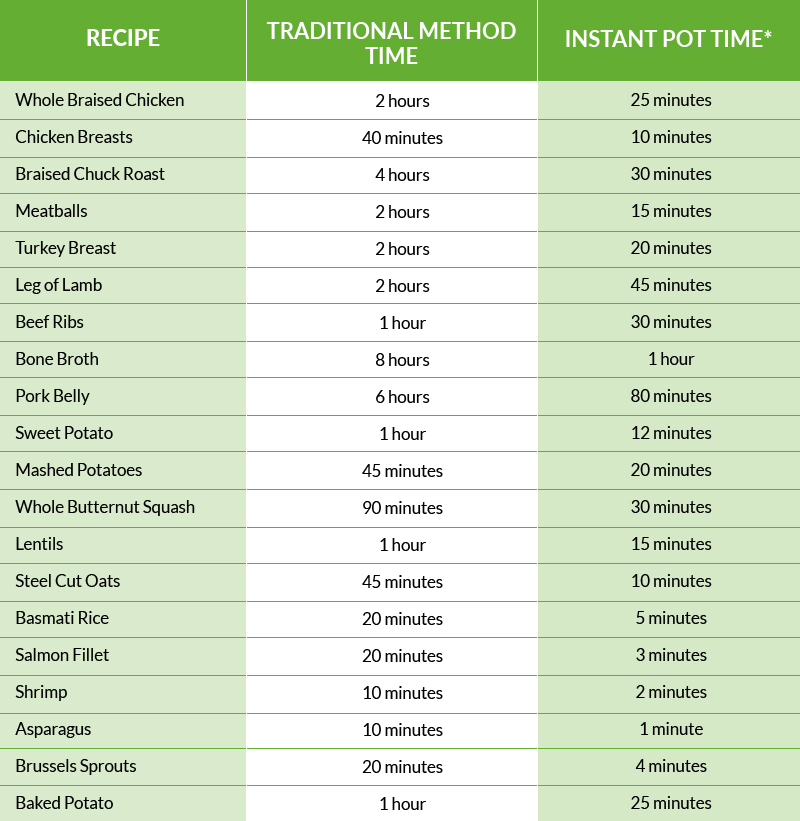 (*Times listed do not include pressurizing and de-pressurizing)
Buying larger cuts of meat (like whole chickens and large roasts) is a great way to save money. And these larger cuts of meat also make perfect freezer meals, for those nights when you are too tired or too busy to cook.
The Instant Pot is also your best friend for turning one delicious recipe into several several new and different meals…
Transform One Delicious Instant Pot Recipe… Into Three Mouthwatering Meals for Your Family
Here at Meal Genius we've created a system called Meals Cubed that allows you to transform one simple Instant Pot recipe… into three ingenious meals!
You'll transform a fork-tender pork tenderloin… into Pork Tenderloin with Olives & Avocado… to Quick Paleo Pork Tacos… and Mediterranean Pork with Roasted Red Pepper & Arugula Salad.
Or how about a melt-in-your-mouth whole chicken that becomes Creamy Chicken Salad… Paleo Chicken Cobb… and quick Chicken Zoodle Soup.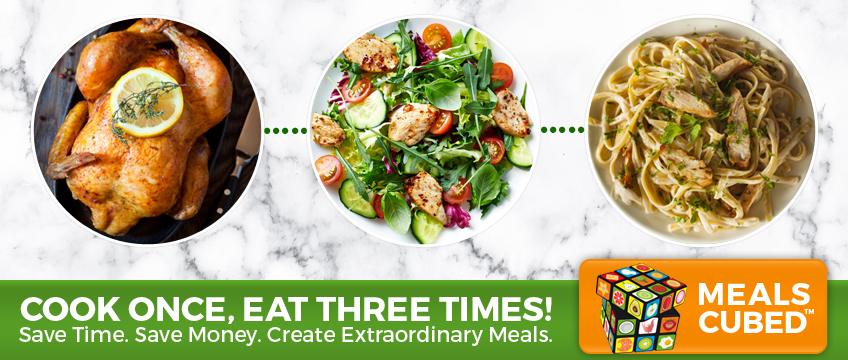 The possibilities are practically endless. And considering the time and mess you'll save, you may never want to cook any other way!
Best of all, this feature is included in all of our Meal Genius meal plans (with just ONE click!) and you can customize it to any dietary needs you have.
From Paleo, Keto, Low FODMAPs to AIP and just about any other special diet in between – we've got you covered.
And the benefits don't end there…
You can also adjust your number of portions so you'll have enough for everyone or to "freeze it forward" using our handy Freezer Meal Tools.
Before I gush any more about the Instant Pot...
Please Allow Me to Introduce Myself
My name is Kelley Herring.
I'm the author of hundreds of articles and more than a dozen books (including a series published by McGraw Hill) on the power of foods to promote health and protect against disease.
And while my background is nutritional biochemistry, my true passion is translating nutritional science into practical solutions.

Over the years, I've created more than two thousand healing recipes and menus.

But the truth is that recipes alone are not very practical... what you need is a plan!
Your Secret to Success is a Meal Plan
Eating is something we all do every day…
Yet, with never-ending to-do lists, making a plan for the foods we're going to buy and prepare is often the last thing on our mind. So we "wing it" at the store. We eat out more than we should. And we end up eating the same foods over and over again at home.
Our health suffers for the sake of convenience. We spend more time in the kitchen. Make more trips to the store. And more of the food we buy goes to waste.
A meal plan and shopping list creates order from this chaos. It reduces stress, saves you time and money and helps you enjoy the very best of health!
The only problem is that…
Planning & Preparing Healthy Meals Can Feel Like a Full-Time Job
Even for the most organized home cook, it is a huge challenge to create new meal plans and shopping lists week after week.
If you have to plan around allergies, intolerances and other health concerns (or if you wish to follow a "special diet" like the ketogenic diet) the time and effort can be overwhelming.
Not to mention planning for an entire family!
And unfortunately most "done-for-you" meal plans don't cater to YOUR needs…
One-Size-Fits-All Does NOT Work When it Comes to Your Diet!
We all have different budgets for food… different sized families and appetites… different likes and dislikes… and different health concerns to manage.
But our differences don't end there, because…
Each one of us is biochemically and genetically unique.
This is why two people can follow the same diet with very different results. It is also why a healthy food for one person… could actually make YOU sick!
So, why should your meal plan be the same as everyone else's?
It shouldn't, of course, and that is why…
I Dedicated My Career to Create a State-of-the-Art (and Easy to Use) Personalized Meal Planning Solution…
My goal was to bring nutritional science into the kitchen… to take the guesswork out of meal planning... and to make it easy (and delicious) to follow even the strictest dietary protocol.
I wanted to deliver a program you can use to create meal plans that account for your taste preferences… your health concerns… your allergies and intolerances… and scaled to the exact number of servings (and appetites) in your family!
A plan that provides the most delicious organic meals – at better-than-drive-through prices – while you spend LESS time in the kitchen than you do today!
I never thought it would be easy, but I had no idea how difficult it would be. I thought it might take a few years. It has taken a decade.
But the good news is that my hard work is to your benefit. And the result of those efforts is a solution to easily create perfectly personalized meal plans for YOU!
Introducing Meal Genius®: The Future of Meal Planning… Today!
It all begins with a simple Meal Plan Personalization Quiz.
Answer a series of simple questions to let Meal Genius know how many people you're cooking for and any special diet or nutritional protocol you want to follow (there are more than 20 to choose from).
Are there any foods or ingredients you don't like… or avoid due to allergies and intolerances?
Do you often skip breakfast to enjoy the benefits of intermittent fasting?
Are you on the metric system and want your recipes measured that way?
Is money no object… or would you prefer to eat healthy on a budget?
Two minutes is all it takes to select your answers and…
Create a 100% Personalized Meal Plan to Suit YOUR Unique Dietary Needs
Click "Submit" and Meal Genius instantly goes to work to create a delicious meal plan and shopping list with every detail personalized to the specifications YOU select.
Here are just a few ways you can customize your plan:
Whole 30 Instant Pot Meal Plan
AIP Instant Pot Meal Plan
Keto Instant Pot Meal Plan
Diabetic Instant Pot Meal Plan
Paleo Instant Pot Meal Plan
Dairy-Free Instant Pot Meal Plan
Low Lectin Instant Pot Meal Plan
Low FODMAP Instant Pot Meal Plan
Of course, you can easily change your plan at any time (and as often as you like)!
With our easy Recipe Editor you can even add your own family favorites and Meal Genius will calculate the nutrition for you!
And speaking of "nutrition", you can't manage what you don't measure. That's why…
Every Food, Recipe and Menu in Meal Genius Includes the Amounts and Percentages of 45 Key Nutrients!
We proudly display the full nutrition information, macronutrient ratios, breakdown of fats, servings of fruits and vegetables, and even the vital micronutrients contained in each and every meal in your plan.
Your plan also provides you with a detailed nutrition report on 40+ nutrients every day!
And if you follow a ketogenic diet or a low carb high fat diet, you'll be glad to know that you can choose the macros for your Instant Pot Meal Plan!
And with more than 4,000 meals and recipes in the system, you can be sure that your personalized plan will offer as many delicious options as your heart desires!
Instant Pot Meals: Variety is The Spice of Life!
Succulent seafood… melt-in-your-mouth meats… ready-in-a-snap veggies… better-for-you beans… and even bread and dessert!
Using whole food ingredients, nourishing broths, antioxidant-rich spices and herbs – and little else – you can easily create crave-worthy superfood meals in minutes!
Here are just a few of the restaurant-quality Instant Pot meals you can make: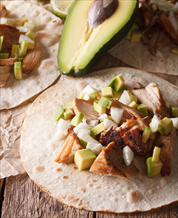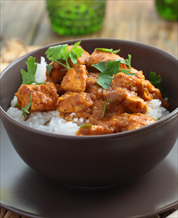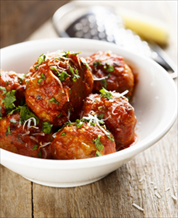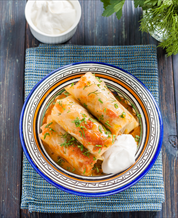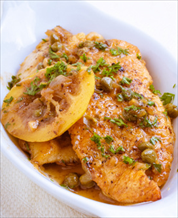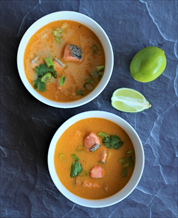 Getting started with your personalized Instant Pot Meal Plan can help you:
Create mouthwatering meals your whole family will love... in a fraction of the time!
Save time and money
Reduce clean up
Reduce anti-nutrients
Boost nutrition
Best of all, your personalized Instant Pot Meal Plan takes only minutes to create!
And that's not all, because Meal Genius offers far more than just meal planning…
Healing U: Your Definitive Guide to Nutrition, Disease Prevention & Effortless Weight Loss Using the Power of Healing Foods
As a member of Meal Genius, you'll also receive a FREE subscription to Healing U – an indispensable educational series for home cooks and health nuts alike.
You'll enjoy dozens of how-to Kitchen Guides, Healing Fact Sheets, Nutritional Protocols and tools to save you time in the kitchen, help you find the healthiest products, and most importantly to improve your health – one delicious bite at a time.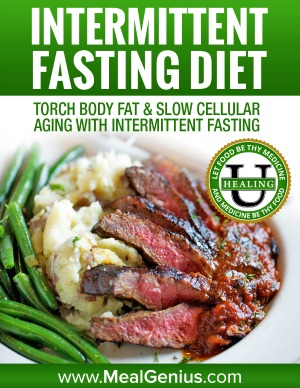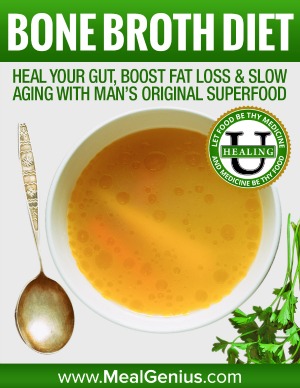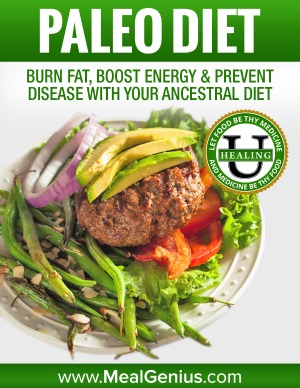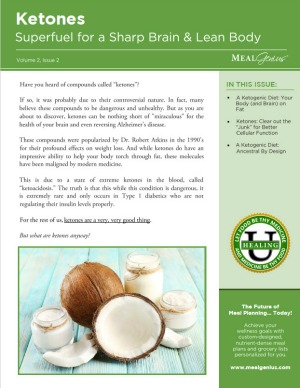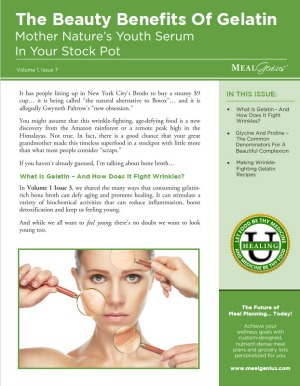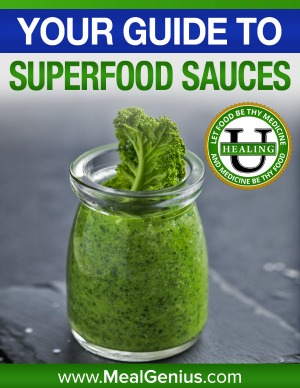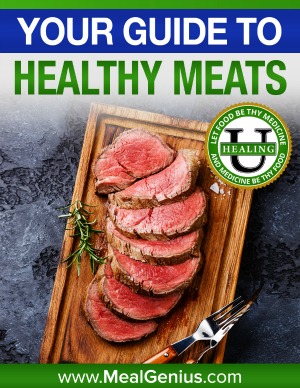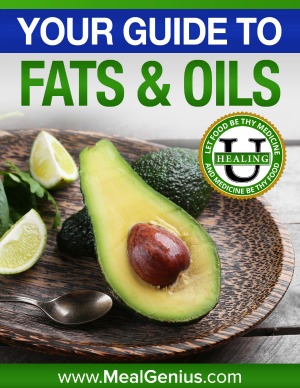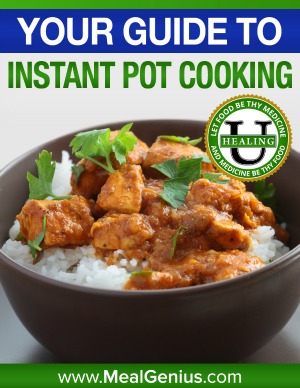 What is it Worth for You to Achieve All this and More?
You could easily pay $500 for a custom meal plan from a nutritionist or functional medicine doctor.
For your money, you would likely receive a two-week meal plan… a dozen decent recipes... and a set of dietary "guidelines."
I am NOT dismissing the value these professionals provide. The right doctor, nutritionist or health coach can offer you priceless healing insight. They can help uncover the causes of illness and create a protocol that's perfect for you!
But when it comes to meal planning – they offer a fraction of the value you get from Meal Genius…
Two minutes with Meal Genius generates
More meal-planning "horsepower" than a
Team of people could create in two weeks!
It's like having a personal nutritionist and recipe developer working just for you. And if you're already seeing a natural health practitioner, it makes their recommendations even more valuable!
Meal Genius is a tool that turns complex nutritional protocols into practical (and delicious) solutions.
It brings the clinic to the kitchen and translates the prescription pad… to your plate!
We could easily charge the $500 you might pay for a custom meal plan.
And when you consider the decade of extraordinary effort, a million dollars in development costs, and what it took to create, test and photograph more than a thousand recipes…
It would be worth every penny.
The great news is that Meal Genius won't cost you $500…
In fact, you won't even pay the retail price of $200 if take action today!
Accept this invitation to receive Meal Genius, and you'll get everything for an annual fee of just $99!
That's the cost of just one session with a personal trainer or a single consultation with a nutritionist (most of whom charge $60-$120 per hour). Yet, the benefits you receive will last a lifetime.
And because the entire program is delivered online, through your own personal secure portal, you can sign up, login and get started right away!
As soon as your order is complete, you will receive an email with easy 1-2-3 instructions for setting up your meal plan.
And we are so confident in your success that you can…
Try Your Personalized Instant Pot Meal Plan… 100% RISK FREE!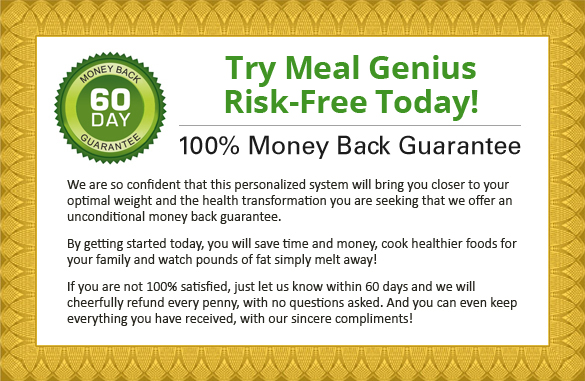 The Meal Genius personalized meal plan and lifestyle program is going to change your life and dramatically improve your health.
Before you take another bite of food (or swallow another pill), you owe it to yourself to put this information in your hands. You have absolutely nothing to lose, and everything to gain.
Don't hesitate…
Your health is too valuable. Take action today!