(Jump to Candida Meals Directory)
Brain fog. Sinus infections. Itching and rashes. Bloating and digestive trouble...
While these may seem to be unrelated symptoms, the truth is, candida overgrowth can cause a wide variety of unpleasant affects that can make your life miserable.
The good news is that by following a Candida Diet Plan, you can help to get this "yeasty beast" under control and restore balance to your digestive system... and your life!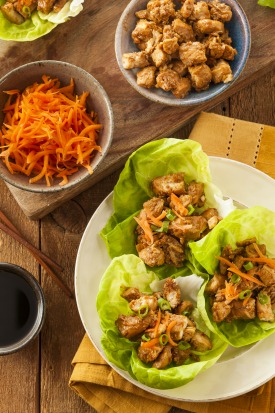 Candida Diet Meals: Fighting Fungus One Delicious Meal at a Time
While Candida albicans is always present in our bodies, there are certain foods that can cause this opportunistic pathogen to overgrow. These foods include sugar, grains, alcohol, dairy and other seemingly harmless foods.
When you remove the foods that help candidia to grow, and you provide your body with foods that naturally fight fungus, you can restore balance to your digestive flora and microbiome.
Our Candida Diet Plan Meals meet the following criteria:
No Grains
No Dairy
No Soy
No Peanuts
No Yeast
No Alcohol
Low Sugar - 5 or less per serving
Low Carbohydrate - 20 g or less per serving
In addition to excluding the foods that feed candida, you'll also get a health dose of fungus-fighting foods including garlic, onions, ginger, oregano, turmeric, coconut oil and more.
And these Candida Diet Meals are anything but boring! You'll enjoy mouthwatering meals like Keto Crab Cakes with Aioli and Broccoli Raab... Quick Cashew Chicken... craving-crushing Chocolate Raspberry Smoothie and even decadent, candida-friendly desserts like Chocolate Avocado Mousse and Coconut Flour Chocolate Cake.
Your Personalized Candida Diet Plan: Hundreds of Healing Meals at Your Fingertips
Best of all, when you sign up, you can create a personalized candida meal plan to suit your unique needs. You can eliminate allergens and offending foods, scale your meal plan to suit your family's needs, cook ahead and plan for leftovers, add candida-friendly desserts, choose to intermittent fast… and so much more.
Here's a sample of what you can expect on your Candida Diet Plan...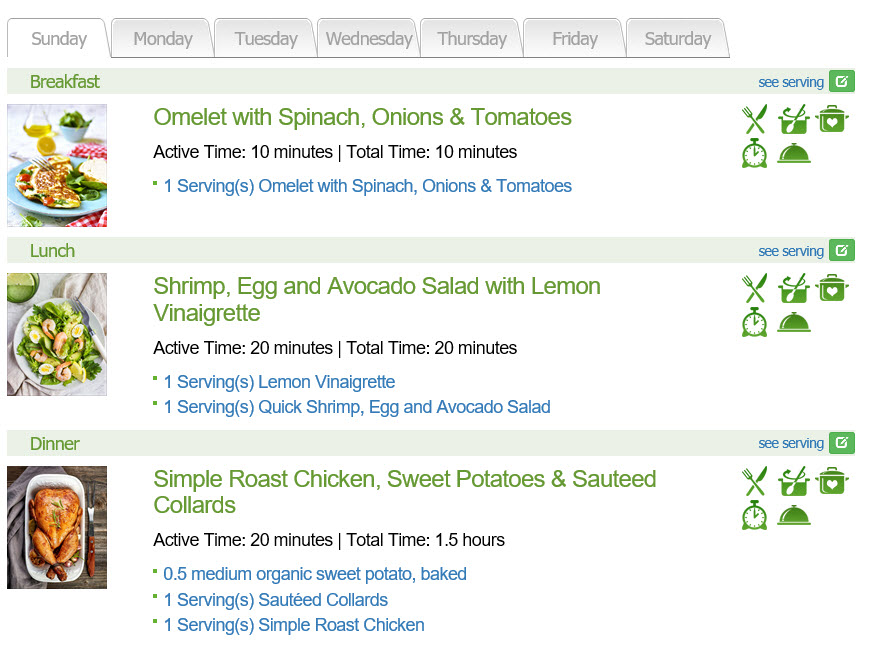 Since our meal plans come with a 100% satisfaction guarantee, you have nothing to lose when you sign up
Not ready to jump on board just yet? Grab our free Candida Diet Starter Kit – absolutely free – and get started with your candida diet today!
Meal Genius Candida Meals Directory